To make reality in compliance with goals.
2. Meaning of Internal Control:
Based on regulated systems established by the organization (school) to plan various kind of controlling measures that should be implemented in order to protect assets security, increase reliability and completeness of accounting information, enhance
operational efficiency, and induce the compliance with regulated system and organizational policy, thus reasonably assure the achievement of projected goals.
Therefore, internal control is one of management process.
(Plan, Do, Control and Act)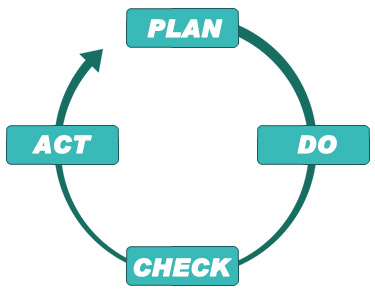 ◆
Purpose
of internal control ◆
1. Reasonably assuring the enhancement of school's operational efficiency.
2. School assets security.
3. Reliability of financial reports.
※Basic principles: Compliance with regulations and written procedures.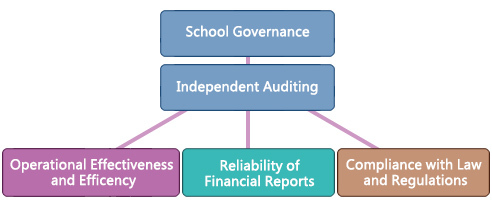 ( Internal control measures for private schools §2)
◆ Operational process of internal auditing ◆
Application of PDCA management cycle
◆ Operational Detailed Procedures ◆